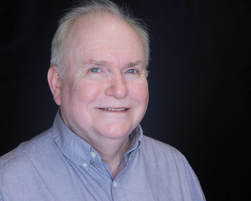 Cliff Aguirre
Behavioral Management Specialist
Certified Hypnotist


Mind Balance Hypnosis
​
Hanover, MA
​
Please, No Walk Ins

Private sessions are available.
​

Weekly Hypnosis Stress Management Group
The groups are only $15.00 per group session.

​With stress in our lives, it is important that we decompress and let go of our stress, and our frustrations. The rate of stress in the lives of people is growing daily. Stress can cause emotional and medical issues, loss in pay when sick, strain on our relationships if not managed, and more.
I will be offering weekly hypnosis stress management groups. The groups allows people to get together to let go of the stress and frustrations from the week before and prepare yourself for the upcoming week.
By using hypnosis to manage stress, the benefits can have longer lasting effects that will help you after the group session. Hypnosis can be a companion to other modalities like meditation, yoga, etc. With hypnosis, I can place suggestions that allow you to have a calmer and more balanced reaction to situations that may arise throughout your week. Hypnosis can also help you to let go of stress quicker at the end of a situation or at the end of the day, and can help you to sleep better and be happier in your stressful world. It is always better to have a more peaceful life.
Online
- go to
Workshop page
​
Hypnosis Can Open The Way To Inner Healing
​

As as certified hypnotist, Cliff Aguirre has helped over 100 clients to stop smoking, eat healthy, manage stress, anxiety, depression and more. "I have helped clients manage their claustrophobia, especially when having an MRI procedure, and motion sickness, especially when riding in cars. Hypnosis breaks through the walls which keep us from positive change. I help people make positive changes in their life."

Besides private sessions, Cliff conducts group workshops to help with the management of stress, healthy eating and cessation of smoking. Workshops are held in corporate environments to help employers and their staff, as well as in health clubs and in private group settings.
​